My little Sparrow has made it another year. He is now four years old. FOUR! I can't believe we've lived for this long. Seriously. I knew nothing about babies and toddlers when he was born. I still don't. It's a miracle he's survived.
I'd say it's gone by in a flash, but it hasn't. People always say that the years pass by quickly but I still think that's a lie. Keeping your kid alive for four years is a long, slow process.
Sparrow was born 7 weeks early. We went to the hospital at 6 a.m. on January 27 because I had been having high blood pressure and suddenly came down with a killer migraine and a blind spot in my eye. The ER took my blood pressure and the alarms started going off. "DON'T PANIC," the nurse yelled, and ran out of the room. You should have seen Hawk's face. I laughed.
After an hour of waiting in Labor and Delivery, the doctor informed me I'd be having a baby. "Um, I'm not due till March 10," I said. "Surprise," she said.
I was in labor for 12 hours. No painkillers, because they wouldn't work with the 2 blood pressure medications I was on. I wasn't allowed to read, watch TV, or talk on the phone. Nothing that would "stimulate" me because I was so close to stroking out. At 10 p.m. I was wheeled into the operating room, where they tried for an hour to get a spinal block in place. I was so swollen they couldn't do it, so they finally just knocked me totally out.
Sparrow was born at 11:14 p.m. Later I found out that Gordon B. Hinckley, the president and prophet of our church, the Church of Jesus Christ of Latter Day Saints, had passed away a few hours earlier. I think they passed each other :)
Sparrow was released from the NICU after 3 weeks. He's never been sick and he is ridiculously smart and has an insane memory. He was somewhat delayed as a baby, but he is almost caught up now (he still has trouble socially sometimes.)
He's grown from 4 lbs 3 oz to 41 lbs, from 17 inches to 41 inches. Four years! Here's to another 444 :) Love you Sparrow.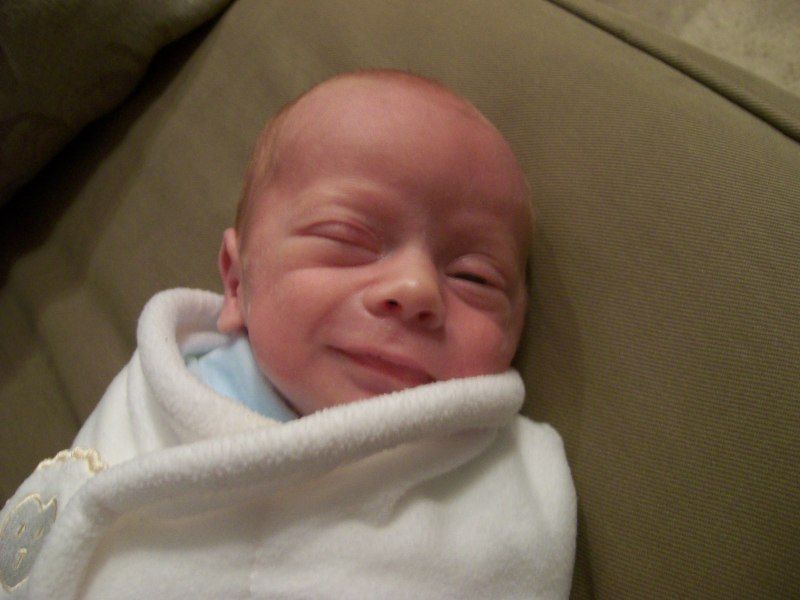 The day he came home from the NICU